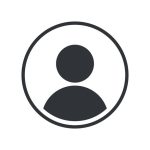 Steve
Steve has over 30 years of managerial and sales experience. After graduating from CSUSB with a degree in psychology, Steve worked many years in the consumer finance and mortgage lending industry, with 13 of those years being a partner/co-owner in a local mortgage brokerage. As Steve's father Murray sought to expand M.A. Hanson & Associates (now M.A. Hanson & Son), Steve transitioned to the electric utility industry and received degrees in Electric Power Technology and Energy Management in order to better serve the company's constituents. Steve has been the principal owner of M.A. Hanson and Son for nearly 20 years.
Originally from the Chicago suburbs, Steve moved to Southern California when his father Murray was transferred for work. Despite living in the region for the majority of his life, Steve remains a devout Cubs and Bears fan. Steve enjoys family time with his wife Tracy, his college-age twins Andrew and Piper, and his high schooler Annika.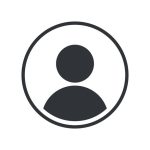 Jacob's
Jacob has been with M.A. Hanson & Son since 2015 and demonstrates excellent customer service and sales skills. Jacob's background is in the fitness industry, specializing in Olympic Weightlifting, Endurance, and CrossFit. Jacob is a 3x CrossFit games team athlete and is a 2x USA National Weightlifting Championship qualifier. Jacob has his Associate in Electric Power Technology and has worked on continuing to grow his knowledge in the electric utility industry while working towards his BAS in Energy Management. Jacob values helping manufacturers increase their market share while supporting local utility customers through relationships and market knowledge.
Outside of work, Jacob enjoys the outdoors, backpacking/hiking, fishing, and the occasional round of golf.